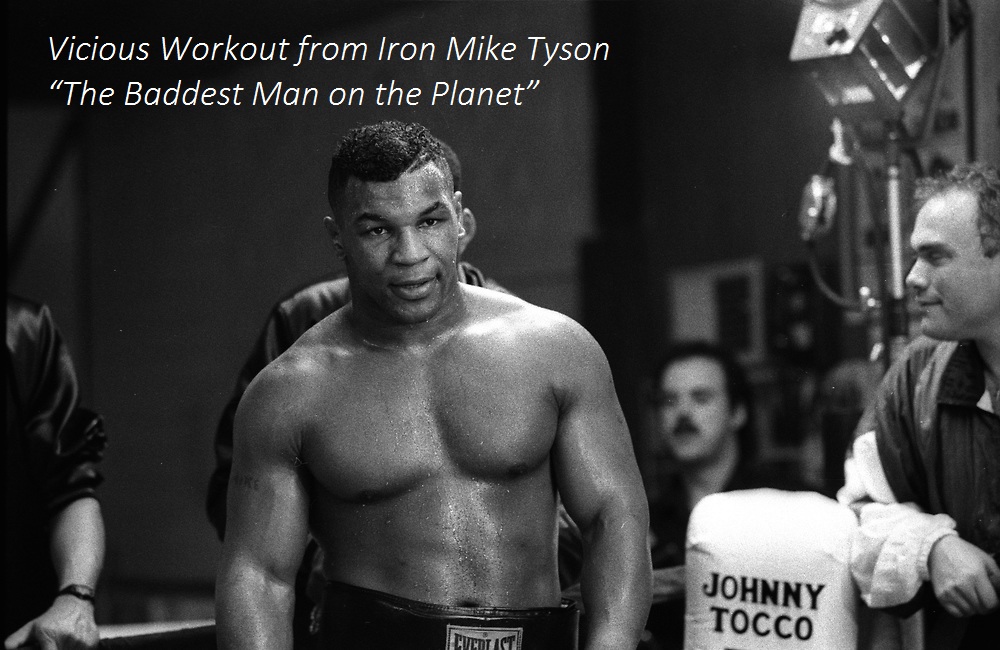 "The Baddest Man on the Planet" Workout
Mike Tyson, in his prime, possessed the greatest punching power in boxing. Many believed that he could have knocked out "The Greatest of All Time" Muhammad Ali, if the two men had faced each other.
When Tyson become the undisputed youngest ever world heavyweight champion at the age of 20. He made tough opponents look like all they are made of glass. In his first 19 professional bouts Tyson knocked out 12 opponents in the first round.
On his peak, "Iron Mike" trained like a beast and followed his workout 7 days a week. Even though this is not recommended by trainers because your body needs 1-2 day of rest to fully develop. But Tyson's was unique and as he was able to absorb any punishment that was thrown at it.
Here is the famous Tyson workout:
At 4:30 AM:
Wake up and go for a 3 mile jog
At 6 AM:
Come back home, shower, and go back to bed
At 10 AM
Wake up: Eat oatmeal
At 12 PM:
Do ring work (10 rounds of sparring)
At 2 PM:
Have another meal (steak and pasta with fruit juice)
At 3 PM:
More ring work and 60 mins on the exercise bike
At 5 PM:
2000 sit-ups, 500-800 dips, 500 press-ups, 500 shrugs with a 30kg barbell, and 10 mins of neck exercises
At 7 PM:
Steak and pasta meal with fruit juice
At 8 PM:
30 minutes on the exercise bike then go to bed
Mike Tyson didn't like follow a routine of a bodybuilder. Instead he liked to perform natural exercises and floor exercises. But according to the Legend himself, his brute force came as a result of heavy bag work.
If you want to be like Mike Tyson, you can follow this workout but don't forget Tyson had some of the best trainers around him who helped all the time.
Please follow and like us: