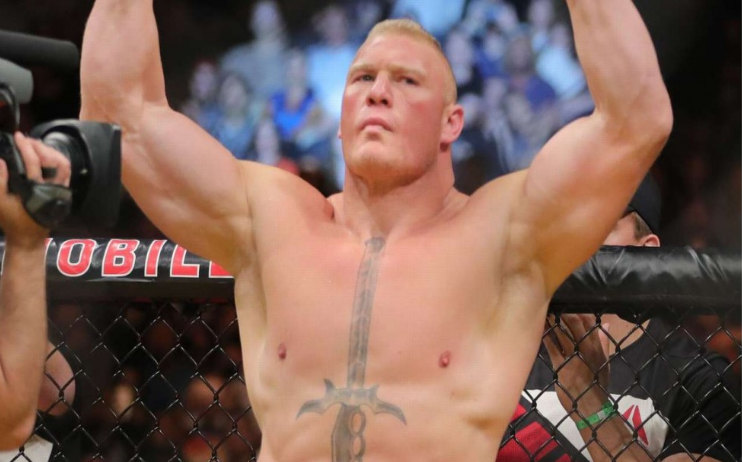 It has been reported that Former UFC heavyweight champion Brock Lesnar found guilty of using the same drug that Jon Jones tested positive. 'The Beast' has now tested positive for the drug clomiphene for the 2nd time in the matter of few days, this was reported by USADA.
There is been no official word from the UFC as yet, citing confidentiality during the results management process. They have only confirmed a second positive doping test for Lesnar.
The 39-year-old's victory over Mark Hunt has been questioned by all quarters, especially the Super Samoan himself who has demanded all of Lesnar's record $2.5M purse to be handed to him or else the promotion release him. He was rightly upset with UFC for allowing Lesnar to compete in the mega UFC 200 event even after the WWE star's failed pre-fight drug test.
'The Doctor' is now demanding a fighters association exactly due to such reasons. He said: "The way I see it, the Brock Lesnar doping thing is just another reason why we need a fighter's association, these guys are just making up the rules as they go."
"First the Reebok thing, then Brock's 4 month testing exemption. Conor gets pulled off a card for not going to a press conference that me or Brock didn't go to anyway. Work that out. There's probably a heap of others."
"Once they decided they were gunna cut Conor out, they didn't care, they just needed a name to make 200 big," he said. "Exemptions for Brock but not for Conor, I don't know how you can just do that."
"You just have to look at how Ariel gets his media pass taken away cause he broke a story about Brock, then he gets it back when other media stood up for him and called out the UFC."
"These guys are just making sh*t it up as they go," he said. "Yet fighters refuse to support other fighters when they f*ck us over."
Hunt is absolutely right is saying that as all fighters should have a voice in such cases. Let's see if UFC listens to him or it falls on deaf ears.
Please follow and like us: