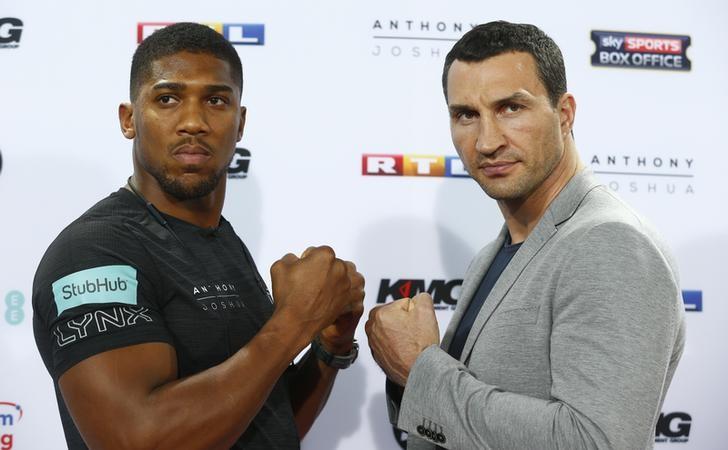 Trash talk: the war before the war. Talking trash itself has become an art. While social media plays a key part in the reign of twitter wars and trolls, two of boxing world's top names have kept the chivalry alive. In a recent interview, Ukrainian professional boxer and former world heavyweight champion of WBA, IBF, and WBO, Wladimir Klitschko said:
"It's great for boxing that this event is going to be promoted the way it is; without any abuse, verbal, physical or any other shape of it, I heard that many times from David Haye and Tyson Fury. I just recently heard it at the New York press conference from Anthony, that it's all about a mental game. But I'm not playing games. I'm serious with what I'm doing. There are no mental games from me. Maybe it is something you can use in a way but it is not going to work on my skin; it is too thick. Eventually people get under their (own) skin, which happened in the case of David Haye and unfortunately for Tyson Fury. That's why I don't play these games and I am straightforward. People trying to get under my skin are concentrating on the wrong things, mind games, and are getting themselves twisted in their own mind."
27-year-old Anthony Joshua is considered to be one of the world's most talented boxers of this generation, boasting a 100 knockout-to-win ratio, and according to BOXRec and Transnational Boxing Rankings Board, he is the second best heavyweight boxer in the world. And while Klitschko is being humble about the fight of generation, which Anthony Joshua might've never expected in 90's, the grand fight is set at Wembley Stadium in April. The fight will be live on Sky Sports Box Office with viewers from across the globe. The winner will also take the WBA title and the best part about this fight is the amount of respect both fighters have for each other.
This fight might be the most watched match in boxing history as the fight is between a 41-year-old with a huge portfolio of wins and a young boxer who is almost 14 years younger. 'The People's Future Champion', Anthony is one of THE most famous boxers in the world. And with a social media following like him, he could've started a full-on trash talk marathon, but he kept his 'Nice' phase for this fight. His website is pretty motivational for all the young fighters out there.
"I take every single day as a blessing and train to my absolute limit to be the best that I can be. Hard work pays off"
He definitely wants to keep his honor of being the Olympic Heavyweight champion and the IBF Heavyweight world champion even after the fight with the great Ukrainian, but he is choosing not to indulge in bad mouthing.
According to the fans, if foreplay is nice, the fight must be thrilling.
Please follow and like us: