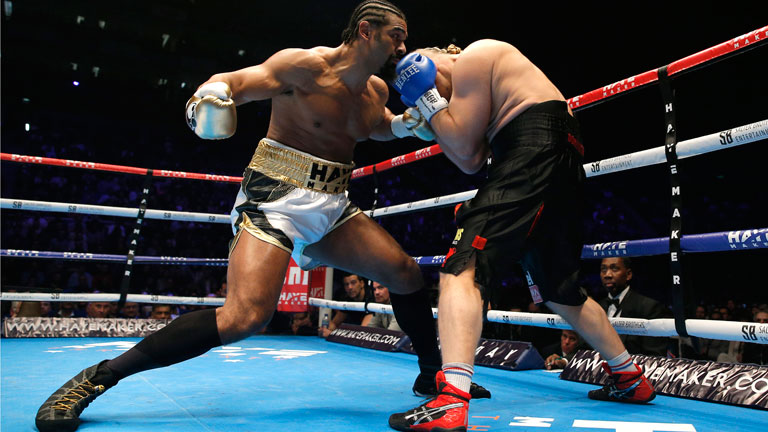 Former boxer and British boxing referee, Mickey Vann believes although he is not satisfied with the performance of David Haye in his comeback 1st round win against the 106th ranked boxer, but he is experienced enough to capitalize on Anthony Joshua's weaknesses.
Vann is fond of the British Champion AJ and previously said that watching him fight is more fun than watching Floyd Mayweather Jr.
So his advice for the newly crowned British Heavyweight Champion is to stay away from the Hayemaker for now. Get some more experience against lesser boxers and then comeback when he is ready to face him.
David Haye performed brilliantly against the Australian boxer Mark de Mori and knocked him out in the 1st round. The 35-year-old boxer was also very successful in attracting big crowed. It showed public still love him and believe he can become a world champion again. Millions of viewers watched David Haye's fight on TV channels and on YouTube live, besides almost a full house at the O2 Arena, where the fight took place.
Mickey Vann believes that this fight cannot be used as a yardstick to face the current World Heavyweight Champion Tyson Fury. He also thinks that Haye has missed his chance by backing out from the Fury fight twice already in the past.
Please follow and like us: