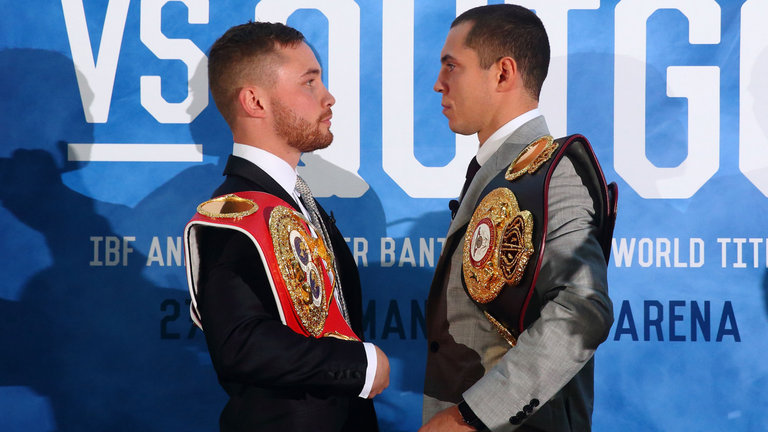 Scott Quigg vs Carl Frampton
The most anticipated super fight of the decade is finally over. The O2 Arena in Manchester, England was jam packed as they saw the world's two most talented Super Bantamweights: Scott Quigg vs Carl Frampton finally put their meddle to the test, unifying the two belts under one name.
Alas, after a back and forth battle, one had to be the victor. And at times, it's almost unfortunate that you have to choose. Both undefeated fighters; one will finally taste the cold empty feeling of defeat.
Frampton had his hand raised as the judges favoured him on the 12 round score cards, awarding him a split decision. The judges scored the rounds 116-112 with a third scoring it 115 – 113 for Quigg, making the Irishman the unified Super Bantamweight champion with both WBA and IBF belts under his name.
Frampton controlled the early rounds, with a disciplined display of aggression, popping his jam and methodically dismantling the hometown champ. Quigg seemed to fall slightly short on the score cards, landing crisp punches of his own but just not enough to deter the judges. Towards the middle of the fight, however, Frank Quigg poured the aggression on. Although his hand was not raised, Quigg believed that his late aggression should have tipped the balance to favour him. The judges felt otherwise.
Please follow and like us: