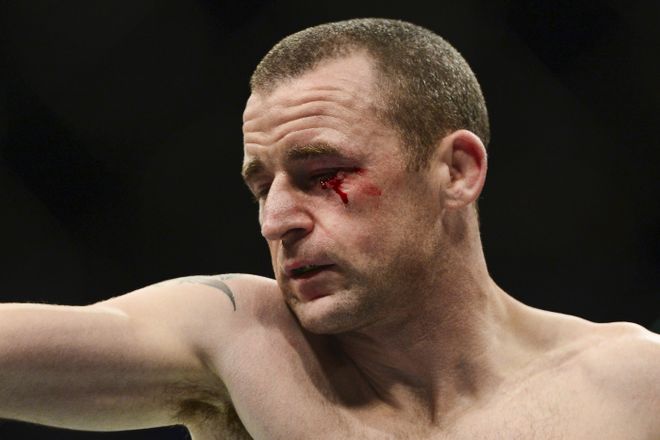 Neil Seery spoke his heart while talking about the rapid decline in Irish MMA fighters
For a very brief point in time, the complete MMA universe was revolving around Ireland and the remarkable growth of the sport in the country. Fantastic fighters were popping out of nowhere and fighters like Conor McGregor ended up making millions, and setting new records for fighter pay every time he stepped into the cage.
Tragedy struck and Joao Carvalho was beaten to death by Charlie Ward last month at the National Arena in Dublin. In its aftermath two very promising Irish fighters, Paddy Holohan and Cathal Pendred both retired early and Norman Parke and Paul Redmond have been handed over their UFC pink slips. McGregor on the other hand is kind of stuck in an unending social media whirlwind and some heavy drama involving the hand that feeds – President Dana White and his Billionaire owners, the Fertita brothers.
Irish flyweight Neil Seery believes such a fall from grace was inevitable. He prepares to face Kyoji Horiguchi on UFC Fight Night 87 in Rotterdam, Netherlands.
As a family man and father of four himself, he admitted to having being devastated by Carvalho's death.
"To be perfectly honest, it was only a matter of time before the bubble burst. I said it to a couple of people last year that when a country is on a high – you've got this many athletes in the UFC and everybody looking in at it – the bubble will burst. Obviously that's the case at the minute.
"We've only got four fighters left in the UFC at the minute: Conor, myself, 'Ais' (Aisling Daly) and Joseph Duffy. It's like everything else – the Irish will have it good for a while, tough for a while, and then it'll come good again. And I believe it will."
Seery believes Carvalho's death was a massive hit.
"The death of Joao Carvalho a couple of weeks ago puts a bad taste in people's mouths with MMA in Ireland," Seery said. "You'd be lying to say it doesn't frighten you. Stuff like this always frightens you, but my outlook is that it was a freak accident, and it just so happened to be in Ireland. It was destined to happen around the world, and it will be destined to happen again.
"But, does it stay in your mind before you go out? Of course it does. We've all got families and young kids, and nobody wants to die in there, but it does happen."
With the current Irish crop of fighters struggling, one just feels that McGregor is the man to lead them while the whole nation pins their hopes on him.
Please follow and like us: