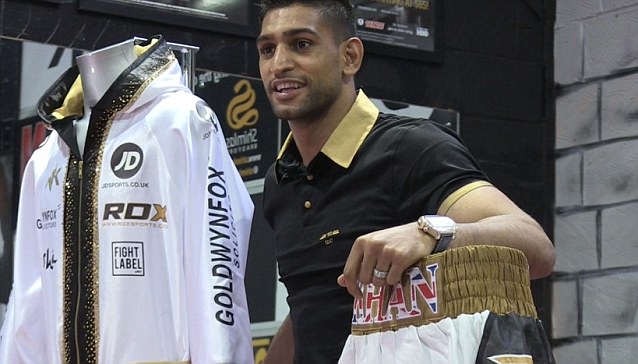 Boxing Shorts – It's ain't a fashion show!
Boxing Shorts aren't the right choice for beachwear -they're extra shiny, attention grabbing and are never likely to receive compliments on them. "You look great in those boxing shorts" – said no one ever. . A classic case of shattered hopes at the beach.
But put those shorts on for a sparring session or anywhere in and around the ring and you'll clearly notice the impact that they can create. Their trunks are made out of a thick band that firmly grips the waist area and stabilizes the lower back which in turn helps in taking a punch or two. It also helps with sweat that is running down your lower back which is really important because sweat getting cold or dry on your back can release toxins in your body, especially when it runs down your lower back area.
The glory days of boxing which produced legends such as Muhammad Ali and Joe Frazier was pretty simple. Small shorts and big punches was the way to go about it. Nowadays shorts are bigger in size and fancier for certain commercial aspects of the game. Comfort and aesthetics are not the only reasons for the change in size and style of the shorts; groin guards also play a part in this. In earlier times groin guards were smaller in size and less prominent but now as the groin guards have evolved, so have the shorts. With time our methods of protecting the body became better and more efficient, this resulted in more security for the boxer and also more space to show creativity with designs. Thanks to these ever-so-slight innovations, boxers are protected from body shots better unlike their predecessors.
So you may not think of opting for a professional set of shorts in your early days of boxing because they feel funny or give that pro look to you which invites the kind of attention from other professional boxers in your gym that you may not want at that point in time. But if you're going to act the part, you might as well look it too. Who knows? You might even intimidate a few novices. .
Boxing shorts are super lightweight and comfortable to wear for your training and fighting routines. They should basically feel like you're wearing nothing at all. Complete freedom of movement with nothing to hamper it. Their wide trunks provide you with that extra space for movement and maneuvers. They are usually made out of satin and nylon for quick dry which adds a very helpful element of wash and wear. Adjusting them as per your waist size is very easy because of the adjustable waist-band.
While making the purchase never trust the size on the tag, always try them on and if possible also do a little bit of shadow boxing. And if it feels as if they're restricting your movement in any way then go for a different size or brand. It is always advised to go bigger than smaller.
Ladies on the other hand may prefer to go with what is popularly known as the'retro fit', which is a low-waist fit. These type of shorts are designed to fit a little lower on the waist but still allow free movement in the ring. This can also be an option for men with smaller torsos.
Novice or Pro – all in all boxing shorts ARE important part of your boxing gear, not just for the ability to move freely, but also for the 'feel' of being a boxer.
Please follow and like us: