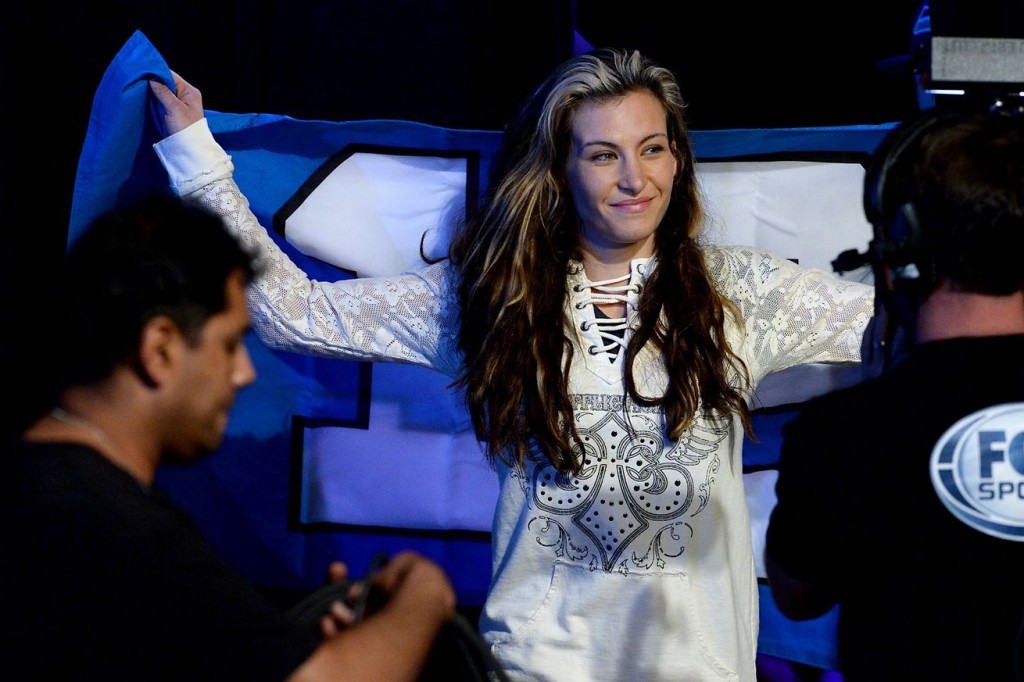 Holly Holm will make first defense of her bantamweight title against Miesha Tate at UFC 196 on March 5.
Talking about the fight Miesha Tate has said that she poses entirely different challenge to Holly Holm as compared to Ronda Rousey. The former women's bantamweight champion was brutally knocked-out by the Holm with a powerful head kick last November at UFC 193.
The 29-year-old Tate says that she has seen the Rousey-Holm fight many times and knows what mistakes Rousey made during the fight. She believes that it is the style of a fighter that makes or breaks fights and in that fight Rousey lacked a backup plan. She went in thinking that she will knockout Holm in two minutes but when she failed to do so she didn't know what to do next and lost.
Tate was talking to FOX Sports, further added: "She just went out there like a charging bull in a china shop and she allowed Holly to play the perfect game plan. Holly was the matador, Ronda was the bull. The bull fell victim."
"I don't care if it takes me 24 minutes and 59 seconds to win that fight, I will be in it to win it. I will be patient when I need to be patient, I will be explosive when I need to be explosive. I will be calculated and precise and I will do exactly what I need to do to win this fight." She said.
Tate is currently on a winning streak of 4 fights and if she manages to upset Holm, it will take her to the stardom in no time.
Please follow and like us: