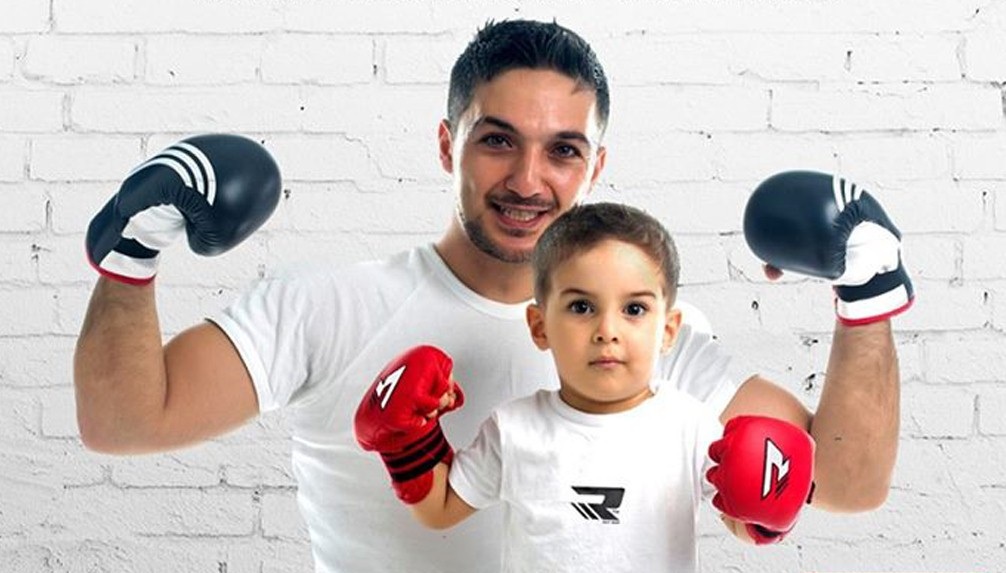 Kids are like a little toy bunny, who are always full of energy and one that never stops at anything, no matter how much you try to control them. So what can you do, one wonders? Best solution is to find a way that will channel their energy in a positive manner, this is where boxing can be very useful.
Don't just buy a punching bag and boxing gloves for kids and expect them to start behaving normally. Being a parent it's also your responsibility to make boxing enjoyable and interesting so they don't get over it quickly.
Boxing is not just good at developing fighting skills but it's also helpful in building self-confidence, motivation, and most of all self-discipline in young athletes.
If you are thinking what age you can start boxing training in young ones, well start as soon as they are able to throw a punch, but on the safe side wait at least 4 years before asking your kid to throw punches at you. At this young age they have so much energy, it can make the life of any parent miserable to say the least.
Boxing also happens to be an effective fitness workout not only for adults but also for the kids. Here are few tips for parents to teach their kids about boxing for fitness:
TIPS for Kids for Boxing Fitness
First and foremost, you should have all the necessary boxing equipment especially made for kids such as boxing gloves, protective gear, and punching bag etc. Make sure the quality of these products is good so that little people don't get hurt. Kid's boxing gloves should have proper padding to ensure the safety of young delicate hands.
Always start a workout with proper warm-up exercises so your child don't get injured in training. Running, stretching, and skipping can be a good way to warm-up. Always perform these exercises with your kids in an enjoyable fashion.
Engage yourself in 2-3 minute sparring sessions with kids every day. Ask them to focus not on throwing hard punches rather the focus should be on learning new boxing styles and techniques
Boxing is not just about power, technique and speed of the punches, movement is equally important, so it is important you teach kids how to move and balance on each foot.
Boxing fitness for kids often include body weight exercises like squats, crunches, and push-ups. This is important to help them get into peak physical shape, and strengthens their legs and arms
Boxing also teaches your kid how to control anger and how to self-discipline. This is achieved throw rigorous workouts and by following a strict routine.
Evander Holyfield is a prime example for all young boxers, he started his training when he was just eight years of age. He then became an Olympic champion and won world championship four times in his career. So if you think your kid has interest in boxing then with proper guidance they can also achieve greatness like Holyfield.
Please follow and like us: