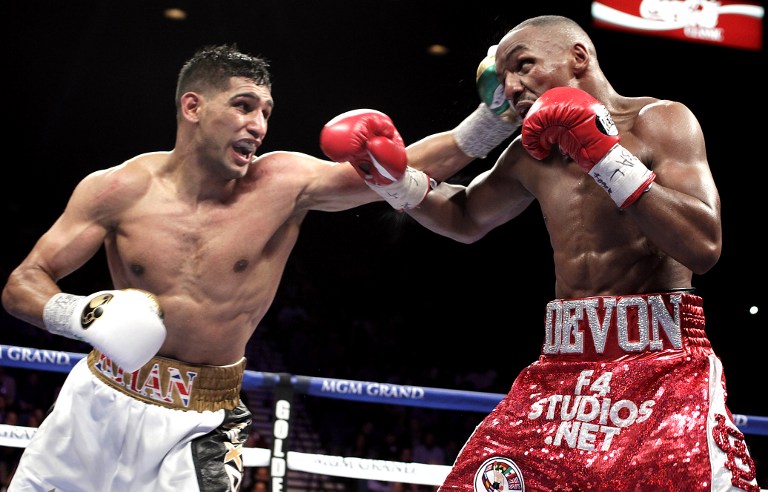 "Styles make fights" is one of the oldest maxims in the world of boxing. And a history of over a hundred years of boxing has seen many fighters tweaking their style to add more spice to their fights and provide more entertainment to the viewers. Who can forget Hector Macho's Roman Gladiator outfit? Or Bernard Hopkins executioner apparel?
The Early Days
A curious paradox seems to have regulated the color of boxing shorts in the golden age period of the 1920's to 1940's (which was also the radio age). Boxers in New York State were usually required to wear trunks of black and purple satin, in both cases to hide blood stains. However, with the coming of television, the first boxing matches to be broadcast on TV were by the BBC in the late 1930's, followed soon after in America in 1940, a clear distinction between light shorts in one corner and dark in the other became necessary. So in the 1947 Cerdan-Abrams fight in New York, Micheal Cerdan, the French Boxer, boyfriend of another showbiz personality, Edith Piaf, was assigned black trunks with white waistband and white stripes down the sides, while George Abrams wore white trunks with black waistband and stripes. The purpose of this was to facilitate visual identification of the boxers by the television viewers.
How did the Greatest do it?
It is worth noticing that one of the most glamorous boxers of all time, Cassius Clay and Muhammad Ali, tended to set off his darker skin by wearing white trunks and boots. The latter becoming popularized as a fashion item as much as sporting apparel in the 1960's and again in the early twenty first century.
Present Times
With the coming of colored televisions, it has become a lot easier for viewers to distinguish between the color differences of the boxers shorts. So now, in the last few decades, boxers have also started being a little more creative with their trunks. Fancy artwork along with improved protection on the top of the trunks have allowed boxers to take more body shots and be more protective with their body.
Please follow and like us: