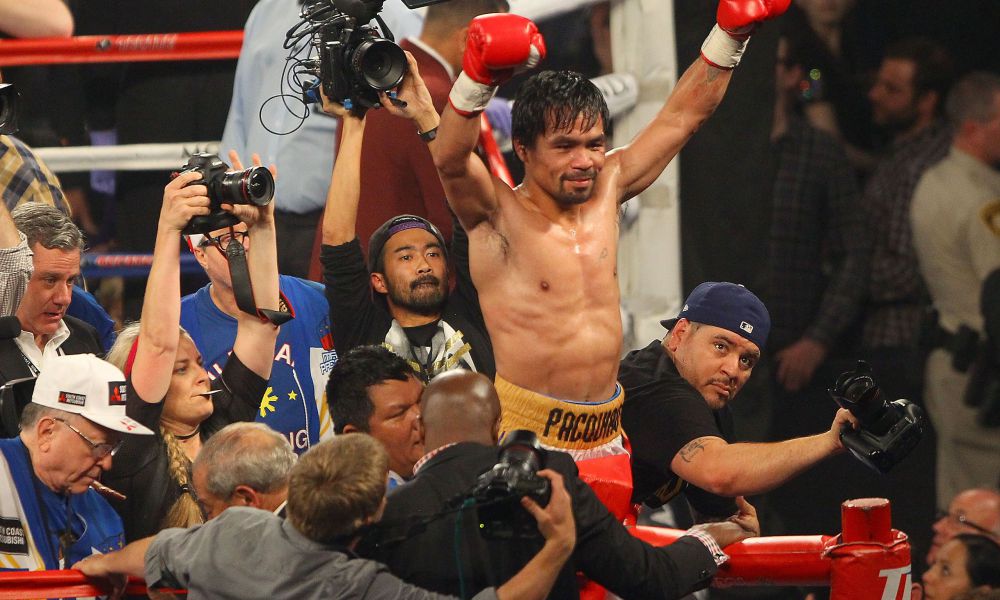 The WBO Welterweight champion Manny 'Pac-Man' Pacquiao was all set to face the undefeated Jeff Horn on April 23, but it seems that the eight division world champion is either gauging his options or having second thoughts about his Australian opponent.
The Filipino legend recently held a poll on his social media account and asked his fans a piece of advice regarding which opponent he should be fighting next. The results are now in and are heavily in favor of the former unified light-welterweight champion Amir 'King' Khan.
Khan's last fight was against the former middleweight champion Canelo Álvarez where he suffered a deadly knockout blow in the 6th round. Considering Khan went two division above his weight limit, performed bravely and dominated first five round before receiving a thunderous blow which could have KO'd any fighter in the world. According to the survey, Khan received 48% votes, his compatriot Kell Brook got 24%, Crawford was 3rd with 21%, while Horn received just 7% of the total votes. As Brook is already set to fight the American fighter Errol Spence in May, it leaves him out from the contention. It leaves two major contenders Khan and Crawford in the race. However, because of Pac-Man's history with the British fighter and also due to the fact, Khan has much bigger following within the States. The prospect of Pacquiao-Khan fight is much more appealing and it will sell like hotdogs.
Following are the results showing Pacquiao tweet:
Manny Pacquiao ✔ @mannypacquiao
Who do you want me to fight next in the UAE?
11:26 PM – 12 Feb 2017
48%Amir Khan
7%Jeff Horn
21%Terence Crawford
24%Kell Brook
Only time will tell if Pacquiao honors his own word. If you are Khan's fan, history is not by his side as similar poll was conducted by Floyd Mayweather few years ago in which Amir topped the list but it wasn't honored.
Please follow and like us: